Filipino boxing is also known as Eskrima and Kali, which is a specialized style of cold weapons.
This style is a kind of complement to Wing Chun style, so that students can learn how to use cold weapons along with the unarmed style of Wing Chun.
This style belongs to the country of the Philippines and because of its basic movements such as sitting, guard position, striking style, power transmission. Moving and stepping is taken from western boxing style, this style is known as Filipino boxing style.
This style is almost the most complete style of working with cold weapons, so that it includes working with all kinds of weapons from close distances such as karambit weapons and lyrzi knives, and long distances such as 180 cm wooden weapons.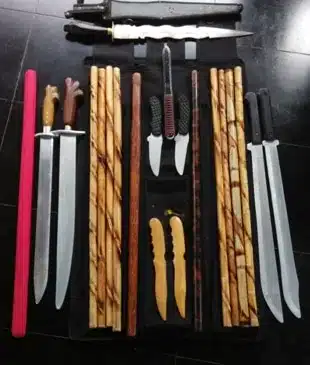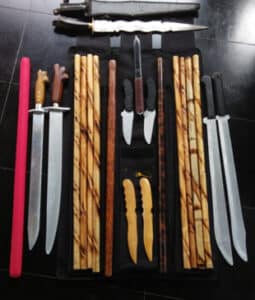 The need to learn and practice cold weapons
Some people may consider practicing and learning this style as non-mandatory and unnecessary and have various reasons for this, including the fact that in most times and places it is not possible to carry a cold weapon and use this style.
But practicing and learning the escrima style has many benefits that we will examine a few of them.
Increasing creativity is one of the benefits of practicing and learning the escrima style, so that by increasing creativity in this area, it becomes possible to use any tool to use it as a weapon, and this can only be done by learning the principles and rules of work. It is possible with cold weapons and training with all types of weapons in this area.
Increased vision and acuity and high ability in orientation after practicing this style for a while, which is one of the most important factors in physical fitness for fighting.
This field includes unarmed training sections that are designed to fight with bare hands against bare hands and with bare hands against cold weapons, and the important point is that when you learn the principles and rules of using cold weapons you can deal with the armed person much more intelligently.
On the other hand, to perform self-defense with a weapon when an armed opponent intends to attack you, you should use the lightest, most portable and most efficient weapons, for example, your simple belt when you learn the principles and rules of attack and defense in The Scrima system you have learned can be very efficient for you.
Types of cold weapon training systems in the world
In general, currently there are 3 main systems of cold weapons by 3 great masters of cold weapons in the world:
1) Grandmaster Rene Latusa
Master Rene Latusa is one of the greatest masters of cold weapons in the world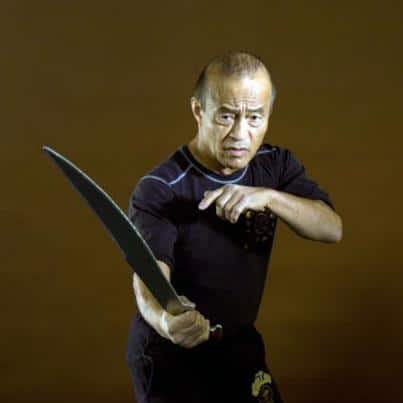 2) Grandmaster Don Ino Santo
Master Don Ino Santo is one of the greatest masters of cold weapons in the world living in America
3) Grandmaster Bill Newman
Master Bill Newman is one of the great masters of cold weapons in the world, living in Europe
The second part of Eskrima training
Work tool and grading system
Eskrima style is a specialized cold weapon style and has 12 degrees of apprentice and 12 degrees of master.
This style has different cold weapons that are taught in different degrees of form and how to work with them as well as their uses.
In grades 1 to 4 of apprenticeship, the cold weapon used is a single stick of 60 cm
In the 5th to 8th grades of apprenticeship, the cold weapons used are two sticks of 60 cm
In degrees 8 to 10, cold weapon apprenticeship used by Tek Tonfa
In degrees 1 to 4 of apprenticeship, cold weapons used by two tonfas
The training duration of each level is 3 months, and in the intensive mode, the artist learns 2 levels of this style every 3 months. In the 12th grade, Art Joe reaches the level of coaching this style.
Apprentice degrees of this style are white clothes and coaching degrees are with black, black, red, red and finally yellow clothes.
Technician and master degrees include more advanced cold weapons such as laser knife, 180 cm stick, single machete (machete weapon), double machete, etc.
Tools to get started:
Grade 1 to 4 tool, 60 cm stick, so-called stick
To start, prepare a white tube of size 2 and length 62.5, and also cover the sponge handle for protection and safety in using wood.
You can use a 2.5 size white pipe after some training (at least 6 months) or use other types of weapons such as wood.
Remember, the length of your weapon must be 62.5 cm and its weight must not exceed 400 grams.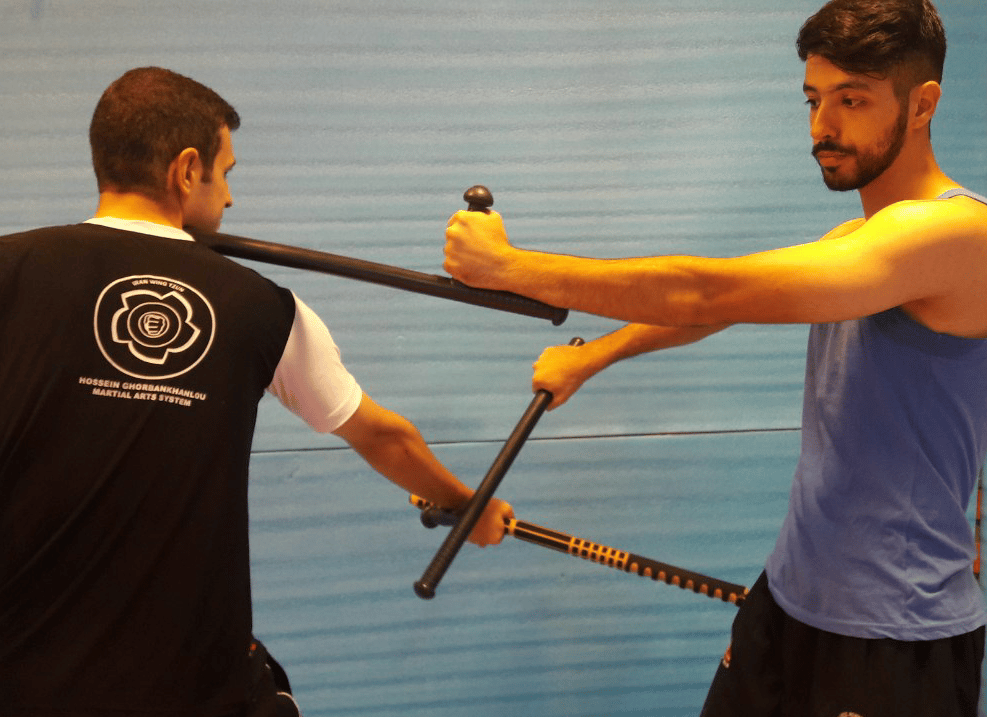 The reason for the size of this weapon in these dimensions is the standard ratio, which increases the maneuverability of this weapon (the weapon becomes more practical) and otherwise, for example, if it is taller than 62.5 cm, the probability of it breaking against heavy blows increases. and if it is smaller than this size, it is not practical.
How to place the hand on the gun:
Remember that 4 fingers above the lowest point of the stick is the location of the hand on the weapon and as much lower than the highest point of the stick is the place to change the hand on the stick and the part of the weapon that has the greatest amount of force when hitting. transmits
Gradual and sequential training from the base
Non-degree and practical training